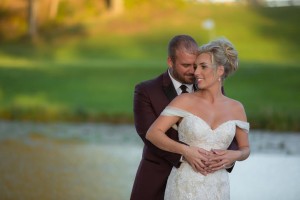 Alan & Melissa Oldershaw – Wedding Day – October 7, 2017
I don't know where to start. Tikesha, you have been absolutely amazing. My dream wedding wouldn't have happened without your help. If you want the best of everything, with flawless execution and a wedding planner that makes your special day as important as their own, Tikesha Brown at Divine Devotions Event Planning is the way to go! The attention to detail, friendly service and outstanding vision is like no other! Thank you so much for everything, sincerely!
This is a great service! Takes all the stress of the wedding day away! Nice to have someone to direct, prod, deliver, consult, suggest and support! Thank you Tikesha for an amazing organized day!!! We really appreciate it!! You made our family wedding the "best day ever"!!!
Betty Oldershaw
Mother of the Groom
---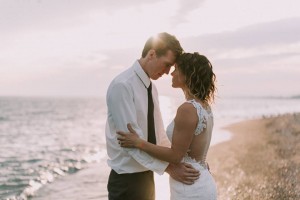 Blake & Melissa Millar – Wedding Day – September 2, 2017
I used Divine Devotions for my wedding on September 2, 2017 and it was the best decision ever! Tikesha was absolutely amazing. She was prepared for every bump in the road that happened and handled them for me so I didn't have to stress on my special day. I honestly do not know how I would have gotten through the day without her. The weather did not cooperate like we wanted it to which threw off the entire schedule. Without her help the evenings events could have been totally throw off but thanks to her it went extremely well. She was by my side from sunrise to almost the very end of the evening. She went above and beyond to ensure our event went smoothly. I would highly recommend Divine Devotions. The last thing a bride needs on her special day is added stress. I can ensure you if you use Divine Devotions, you will not have that added stress.
---
Tye & Tina Roberts
Tikesha is amazing! Being someone who knew absolutely nothing about planning a wedding, she made us feel relaxed and like we were in good hands. Although we had a tight budget, Tikesha found ways to make the simplest detail pop and stand out.
From the decor to the food, everything was so beautiful making our wedding day full of excitement and happiness.
Thank you Tikesha for making our wedding even more enjoyable and special that we could have asked for!
---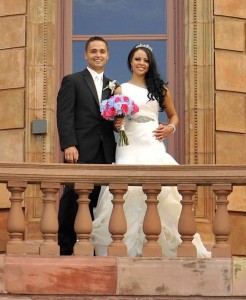 Sladjin & Theresa Radic
A great big thank you to Tikesha! Not only was she in the wedding party but she also helped us plan our wedding from start to finish.
Tikesha was organized and confident, creating us a wedding planning checklist and timeline that helped us visualize our wedding needs and responsibilities.  She arranged and accompanied us to meetings with a variety of vendors, and made sure each detail agreed upon was included in each vendor contract.
On the day of our wedding Tikesha went over and beyond to make sure everything was executed as planned, making us feel at ease to enjoy the day.
It was absolutley one of the best days in our lives!
---
Awa Chery-Mbai
My name is Awa Chery-Mbai; owner, lead planner, and designer at A.Chery Events.  I am writing to recommend Tikesha Brown and provide some insight of when she assisted me with a wedding on August 16th 2015.  In all my years of experience some individuals stand out for their great qualities, and Tikesha Brown is one of those people.
I was impressed with Tikesha's enthusiasm, communication skills and professional demeanor from the time she accepted the volunteer position.  Of particular value to me as a Wedding Planner and Designer was Tikesha's team player mind-set, enthusiastic embrace of change, ability to work with minimal supervision and unwavering commitment to exceeding customer expectations.
Organized and diligent, Tikesha quickly learned the ropes and followed the wedding day schedule to make sure the day went smoothly.  Tikesha is a hardworking, top-performing customer service professional.  She has my highest recommendation, and I am happy to furnish more details if you would like additional information.  Without hesitation, I would recommend Tikesha as a wedding planner that will help you to personalize any occasion.
Sincerely,
Awa Chery-Mbai
Lead Planner & Designer
A.Chery Events
---
Olivia Quintyne
Letter of Recommendation:
Dear Tikesha, thank you so much for your assistance with Samantha and Andrew's wedding on August 15, 2015. I had a great time working with you and the feedback I received from Samantha and Andrew as well as their guests was that everything was executed seamlessly. They were able to enjoy the wedding and everything ran on time. Without you this wedding could not have been a huge success and I hope to work with you in the future.
I would certainly recommend you to any prospective client because you have an eye for detail and are quick on your feet. Your communication skills are excellent and you are great with keeping people on task. These are very important skills for any successful wedding or event.
Sincerely,
Olivia Quintyne
Owner & Lead Planner
Liv Chic Events